Okay so I decided that Iwould straighten my hair. Usually this task is crazy and I get overwhelmed. I tried the tension method to blow dry my hair. When I tell I love this method…… I love it! It made my hair so manageable. I used the Silk Elements Kera Minerals Smoothing Deep Conditioner for about 15 minutes and then rinsed. I think this will be a staple when it comes to straightening my hair.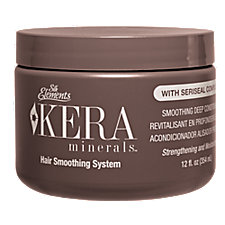 I then used CHI Silk Infusion
. I love this stuff it gives me great frizz control.
I then flat ironed in sections. I even put a little curl in it.
Here are my results: